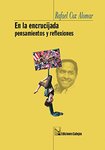 Title
En La Encrucijada: Pensamientos y Reflexiones
Description
Encrucijada es un concepto idóneo para describir la situación actual de Puerto Rico. Rafael Cox Alomar demuestra en este provocador libro ser un observador muy atento del devenir político del País, a la vez que puede darle a estos eventos un significado más amplio al ubicarlos en una comprensión de la realidad caribeña y de los procesos de descolonización. El autor integra un compromiso político incuestionable con una sólida formación intelectual, lo cual le imprime profundidad analítica a sus planteamientos. También nos convoca a pensar al País en su inquietante situación contemporánea, no para lamentarnos por los complejos retos que enfrentamos, sino para poder avizorar el rumbo político que será necesario tomar para enfrentar esos retos. Rafael Cox Alomar hace patente a la vez su vocación de servicio al País y su gran capacidad analítica.
English Translation:
Encrucijada is an ideal concept to describe the current situation in Puerto Rico. Rafael Cox Alomar demonstrates in this provocative book that he is a very attentive observer of the country's political evolution, at the same time that he can give these events a broader meaning by locating them in an understanding of the Caribbean reality and the processes of decolonization. The author integrates an unquestionable political commitment with a solid intellectual formation, which gives analytical depth to his approaches. It also calls us to think about the country in its disturbing contemporary situation, not to lament the complex challenges we face, but to be able to envision the political course that will be necessary to take to face those challenges. Rafael Cox Alomar shows both his vocation to serve the Country and his great analytical capacity.
Publisher
Ediciones Callejon
Keywords
Puerto Rico, Decolonization, Politics, Caribbean
Disciplines
Comparative and Foreign Law | Law and Politics | Law and Society
Recommended Citation
Cox Alomar, Rafael, "En La Encrucijada: Pensamientos y Reflexiones" (2015). Books. 4.
https://digitalcommons.law.udc.edu/fac_books/4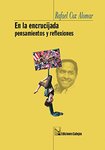 COinS